Описание
Functional overview
* 430MM standard cabinet size, outstanding aluminum alloy case, frosted cover and thickened bottom case;
* Realtek 1296 Quad-core 64-bit A53 processor, better bus processing capability and more efficient work;
*4G DDR4 RAM +32GB eMMC internal storage, 64-bit bandwidth, system is smoother;
*XMOS+ESS 9038 professional Hi-Fi audio decoding chip support real DSD Native pass-through;
*Customized large toroidal transformer to ensure clean and powerful power and better audio and video signal output;
* Dual HDMI audio and video separate output, enjoy 4K and HD audio at the same time without power amplifier.
*RJ-45 1000Mbps Ethernet, 802.11 AC 2T2R 867Mbps WIFI, Bluetooth 4.1;
* Multiple ports: built-in SATA 3.0*2, USB 2.0*2, USB 3.0*1, TYPE-C *1, coaxial *1, optical *1, XLR left and right balance output *1, RCA left and right channel *1, composite video output *1, infrared input *1, infrared output *1, RS232*1, HDMI OUT *2, HDMI IN 2.0*1;
* Full-function backlight Bluetooth infrared learning three-in-one remote control;
*Large LED display;
* Independent dual SATA 3.0 ports, hidden NSS patented metal HDD bays which support two hard drives up to 10TB each.
*Intelligent temperature controlling dual ball bearing silent cooling fan;
* Optimized HDR to SDR algorithm, which can also accurately restore original colors when playing 4K HDR on non-HDR TVs;
* Accurate frame rate switching and automatic resolution switching (23.976, 59.94, 25, 30, 50, 60);
*4k 60p point-to-point output, wide color range HDR/HDR10, 10Bit color depth and 1.07 billion colors;
* HDR to SDR technology could accurately restore approximate HDR color on non-HDR TVs, the conversion output can retain the BT2020 color range;
*True 4K 60P, H.265/HEVC 10bit hard decoding;
* Support 4K UHD and BD Blu-ray navigation;
* Powerful subtitle functions include font change, multiple color effects, online subtitles download,SUP and ASS special effect subtitles.
* Unparalleled poster wall supports fully automatic scanning, automatic classification of movies and TV series, customizable layout;
* Support native SACD, DFF, DSF, APE, FLAC, WAV and other lossless audio formats, support CUE track;
* Support to control media players by APP on same LAN, APP can acquire movie classification poster, music album classification and list, etc.
* Break through the Android SRC limit, audio sampling rate supports up to 192K output;
* Thanks to the deep cooperation between ZIDOO and REALTEK,ZIDOO's valuable experience based on REALTEK 1295 products in recent 2 years and the feedback from thousands of users. There is hundreds of optimizations on UHD 2000;
* Support NFS, SMB V2, SMB V1 multiple sharing protocols;
* Support HTTP, RS232 (controllable for turn on/off media player), Control4, CEC, IR, APP to control.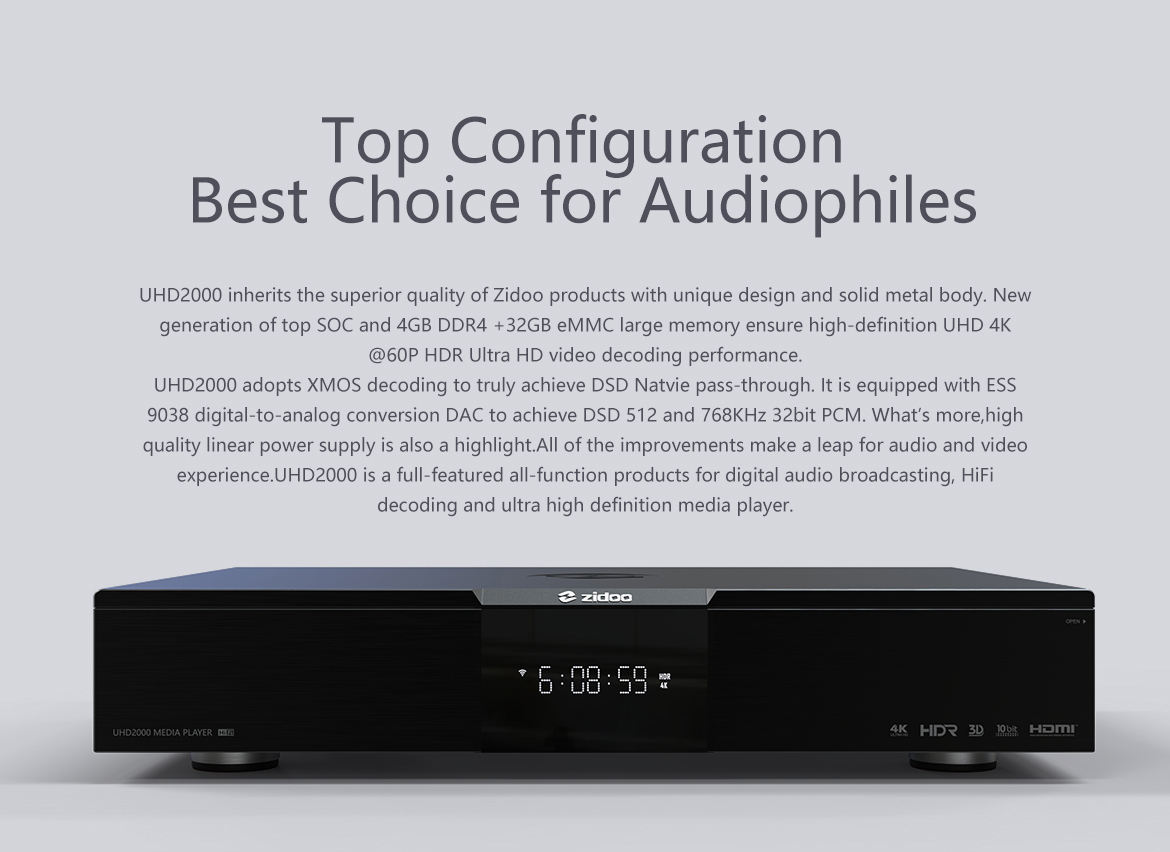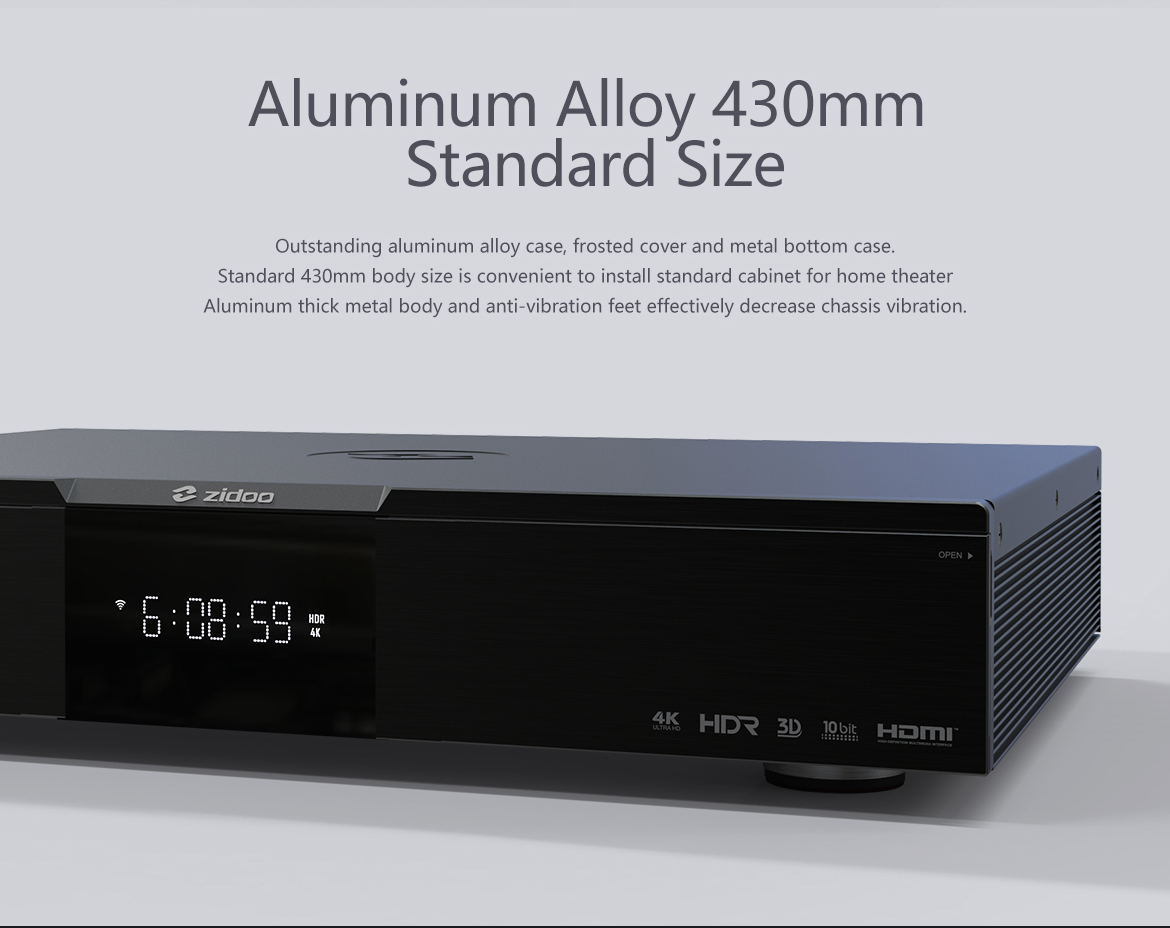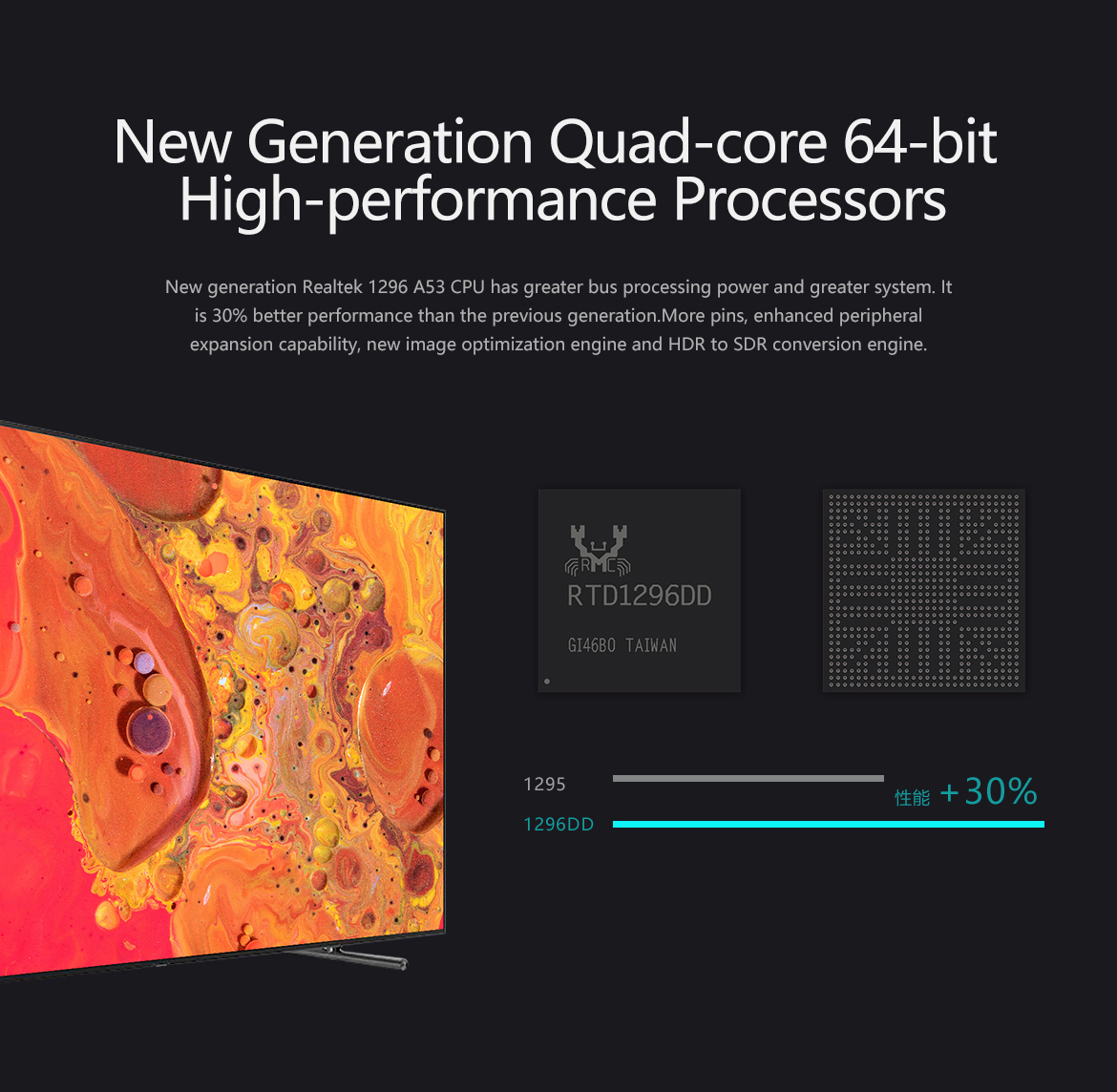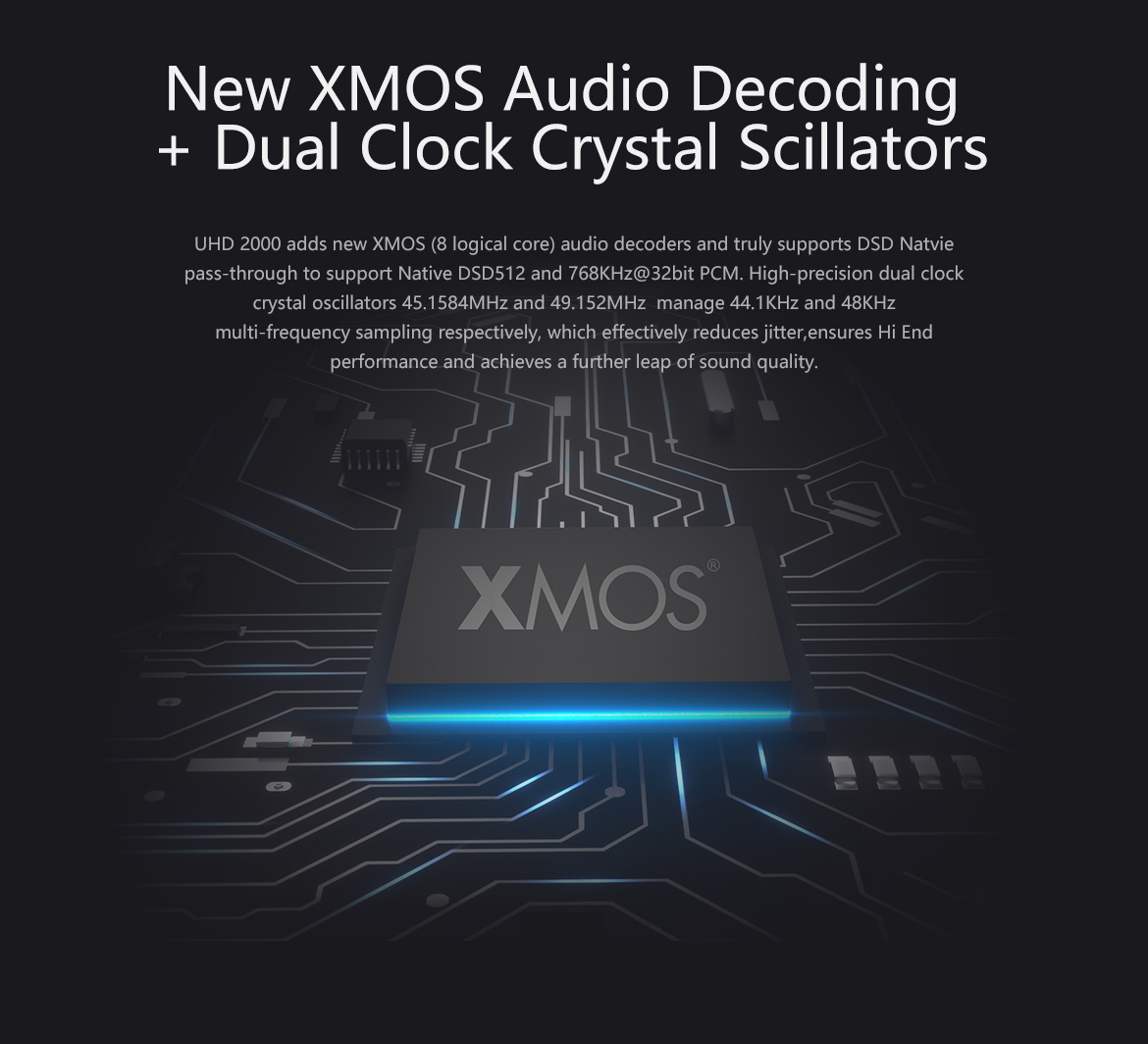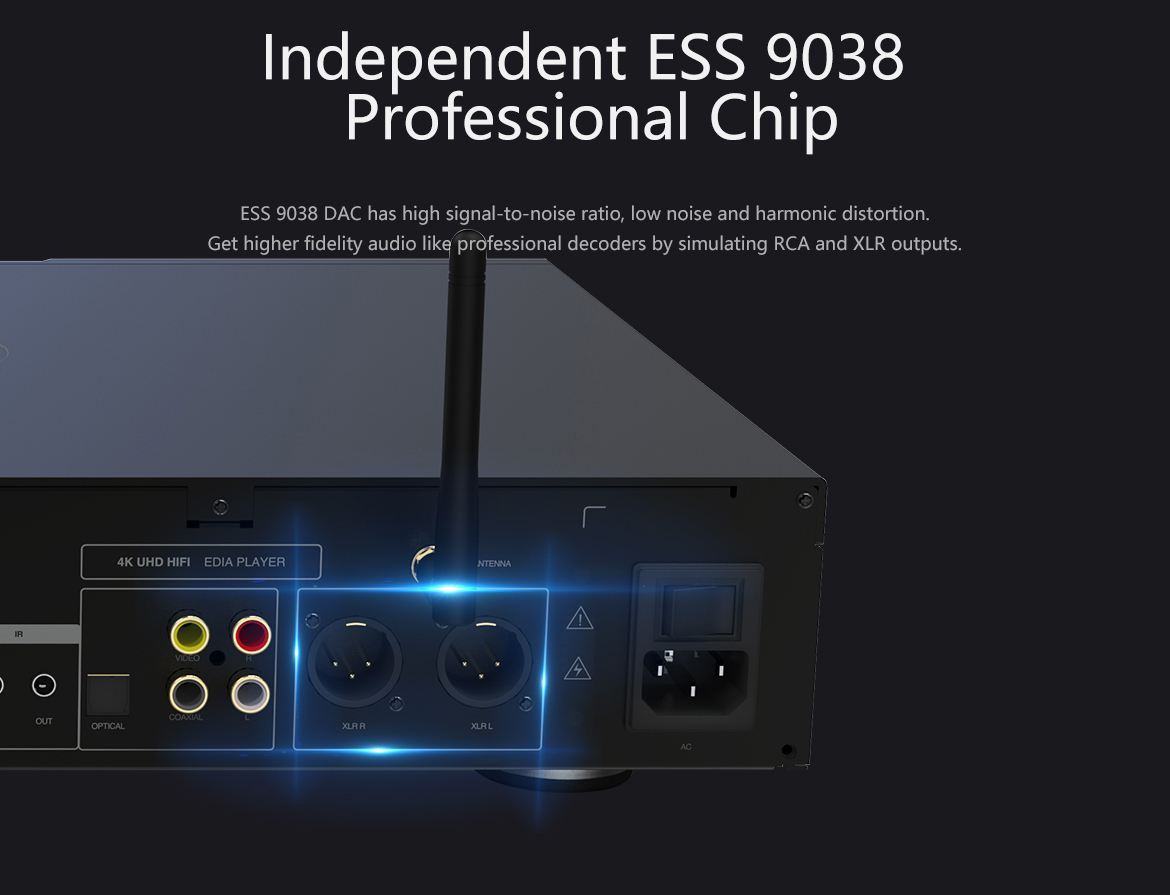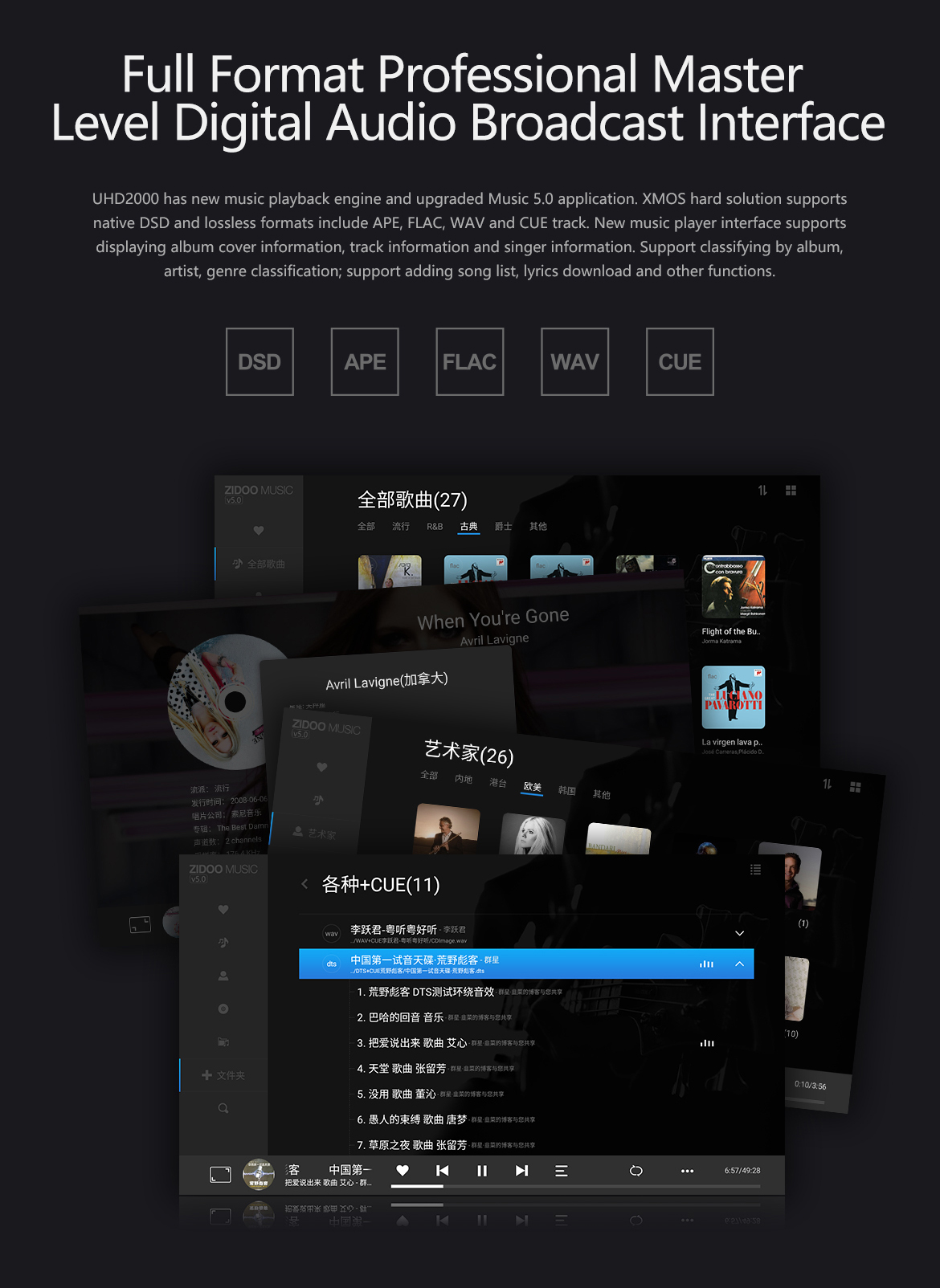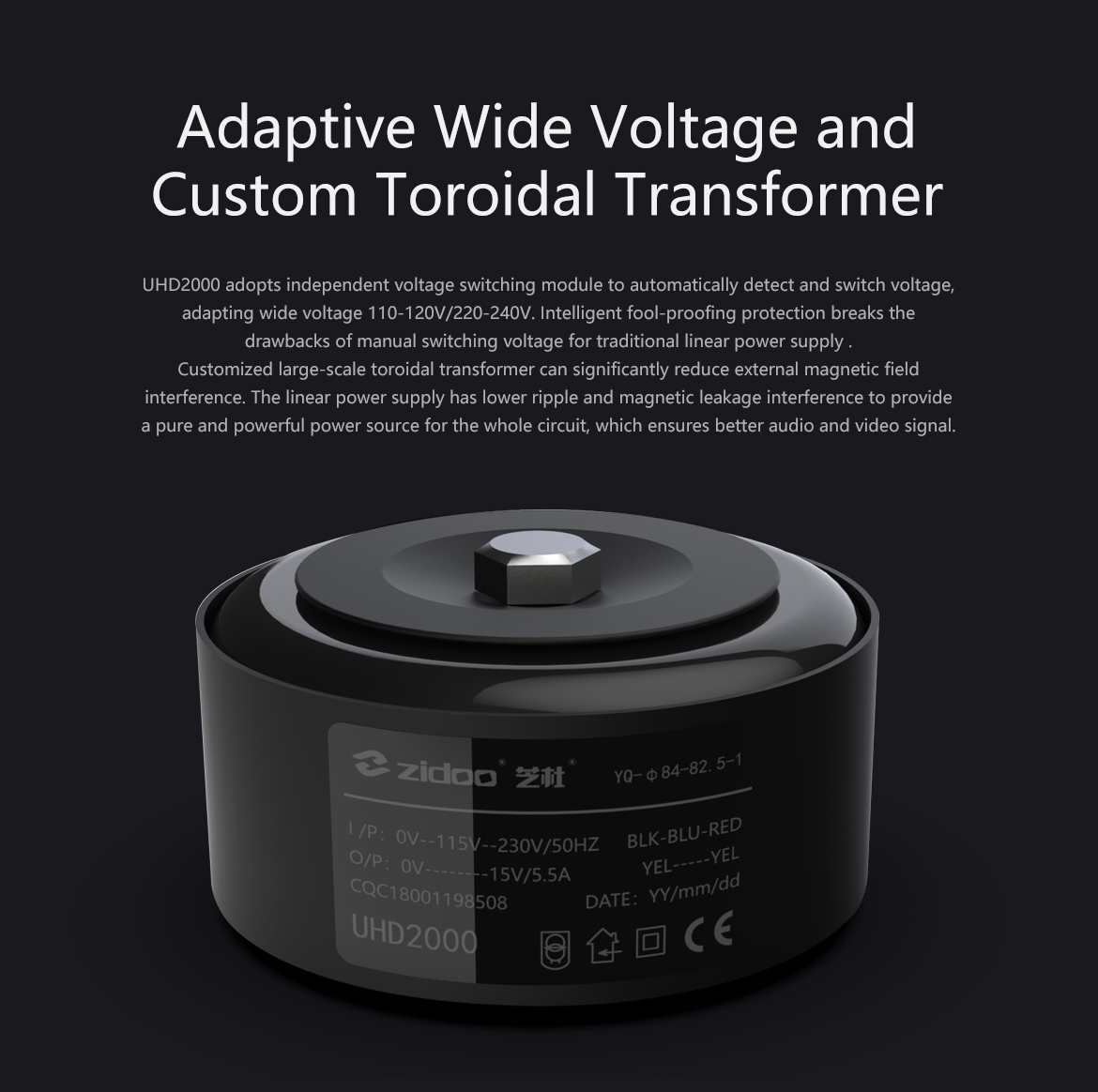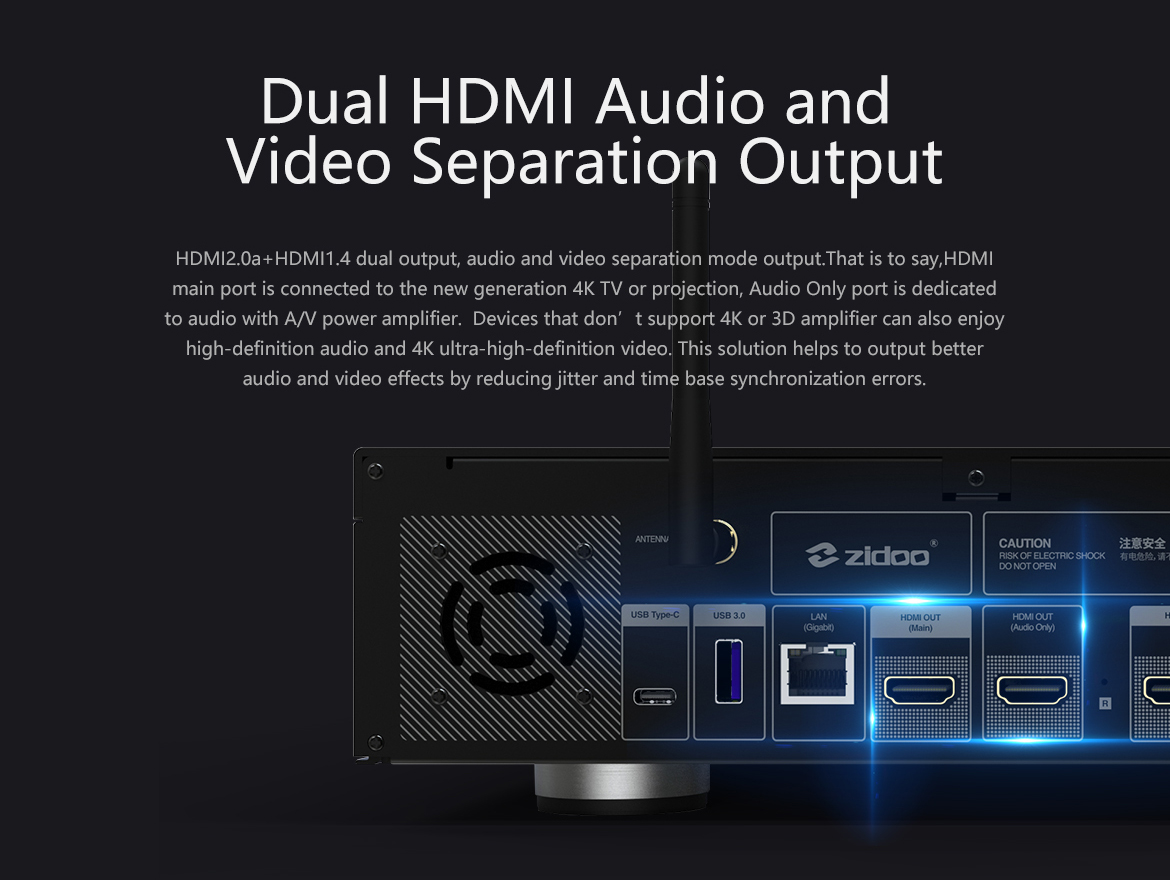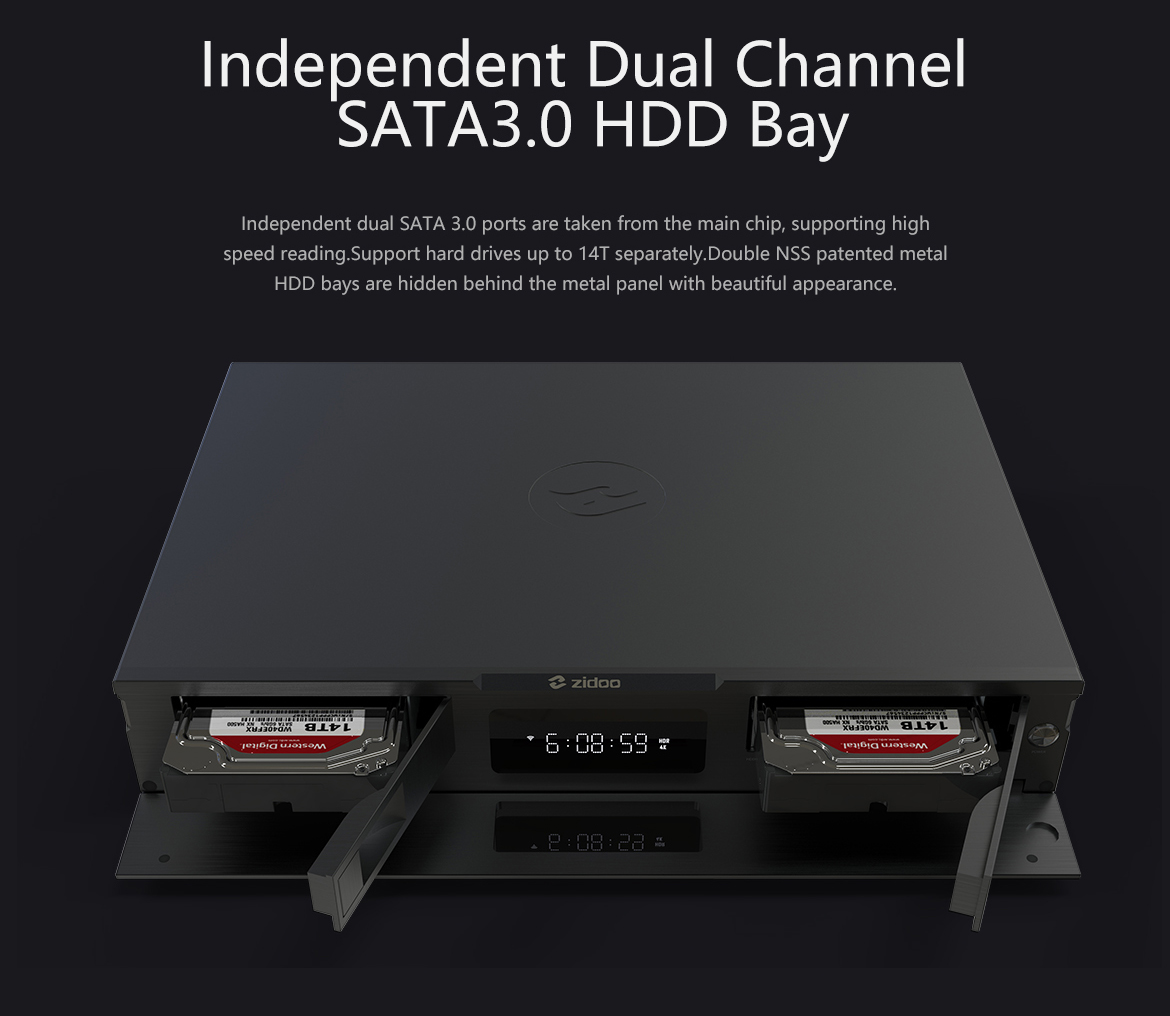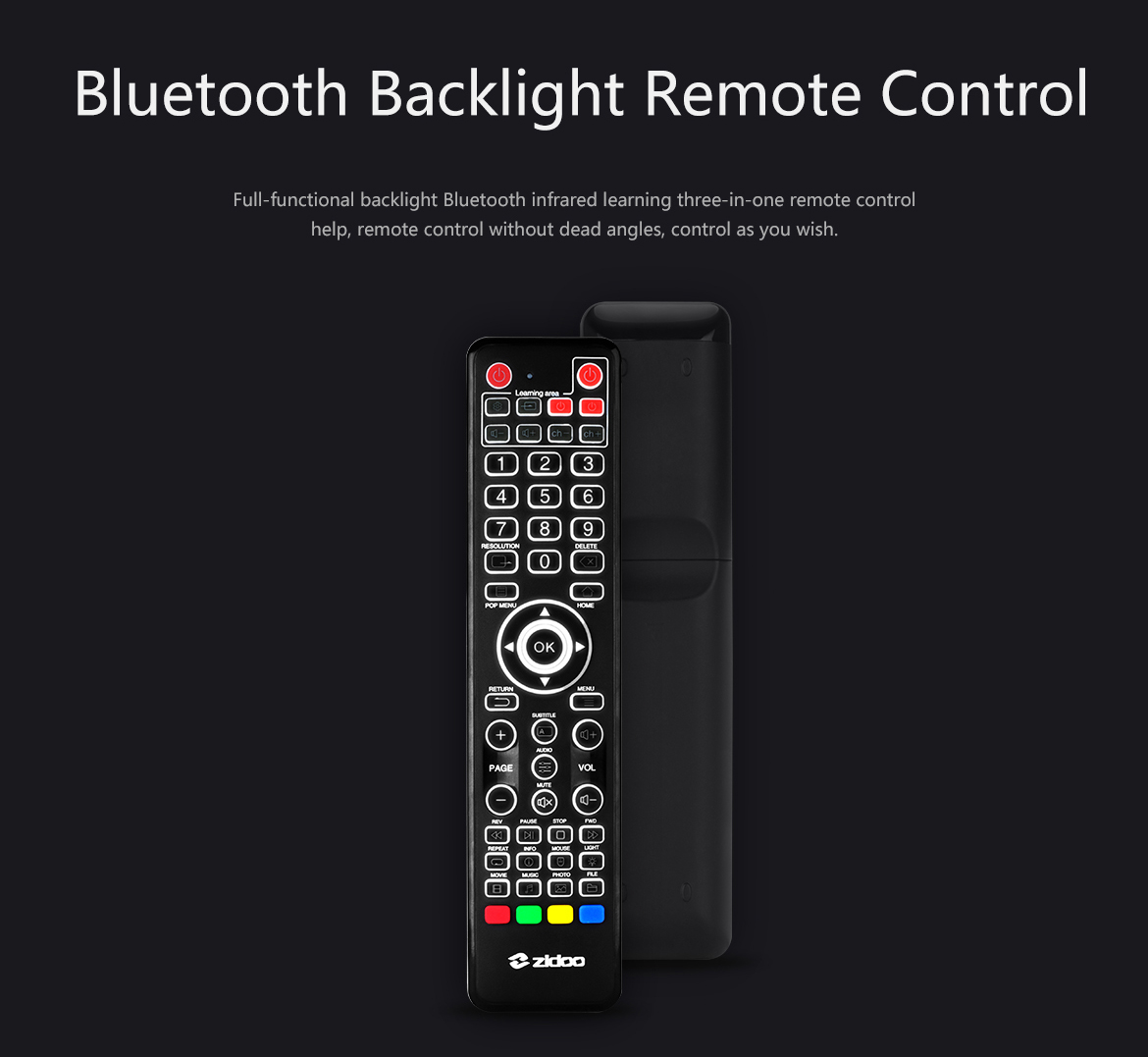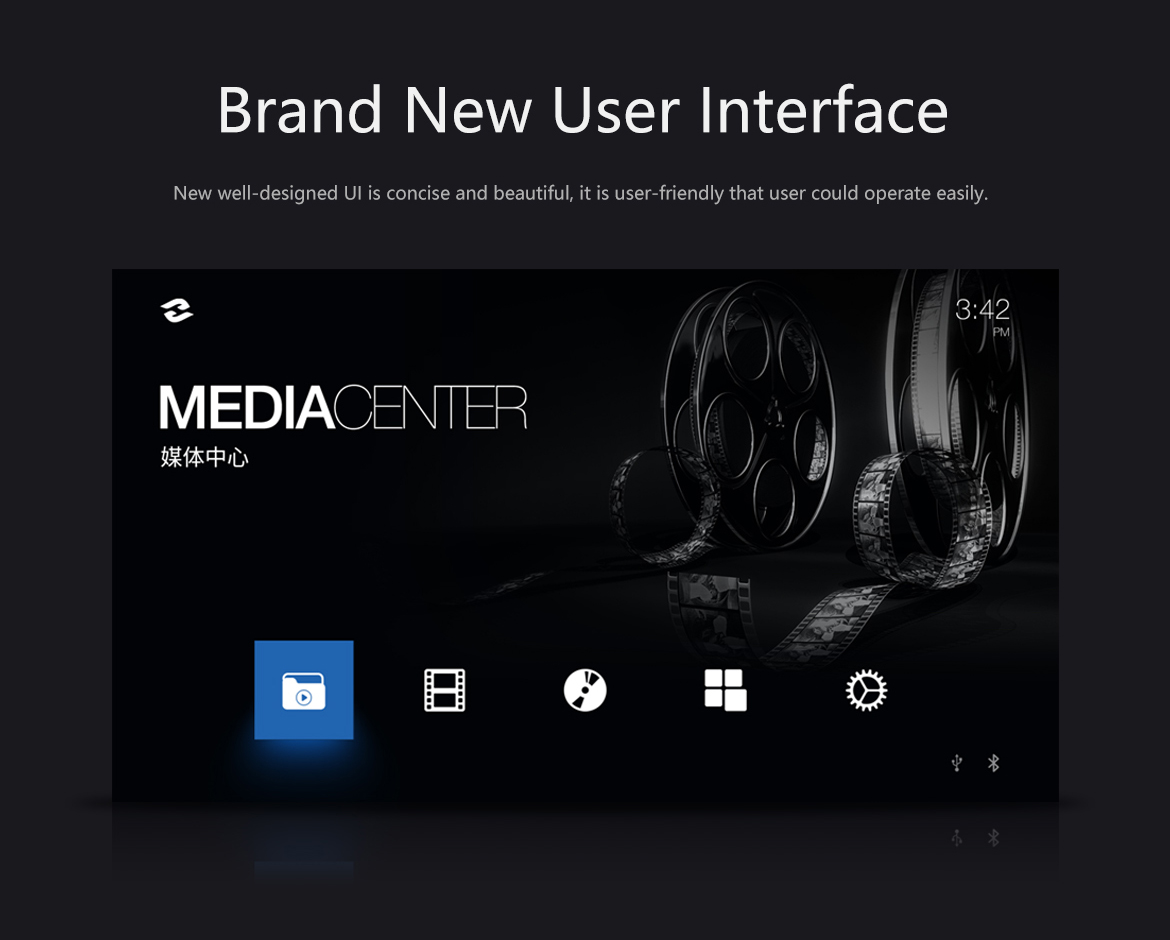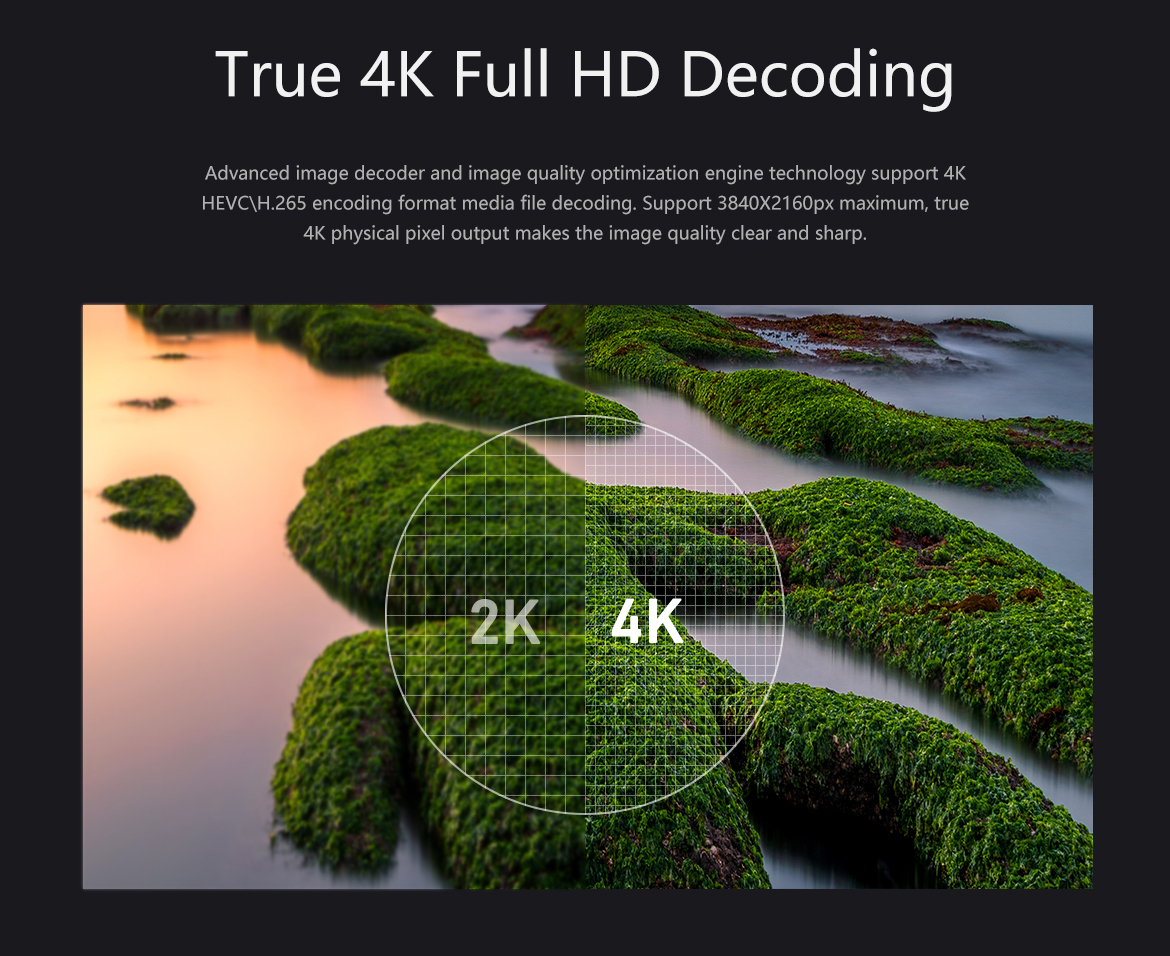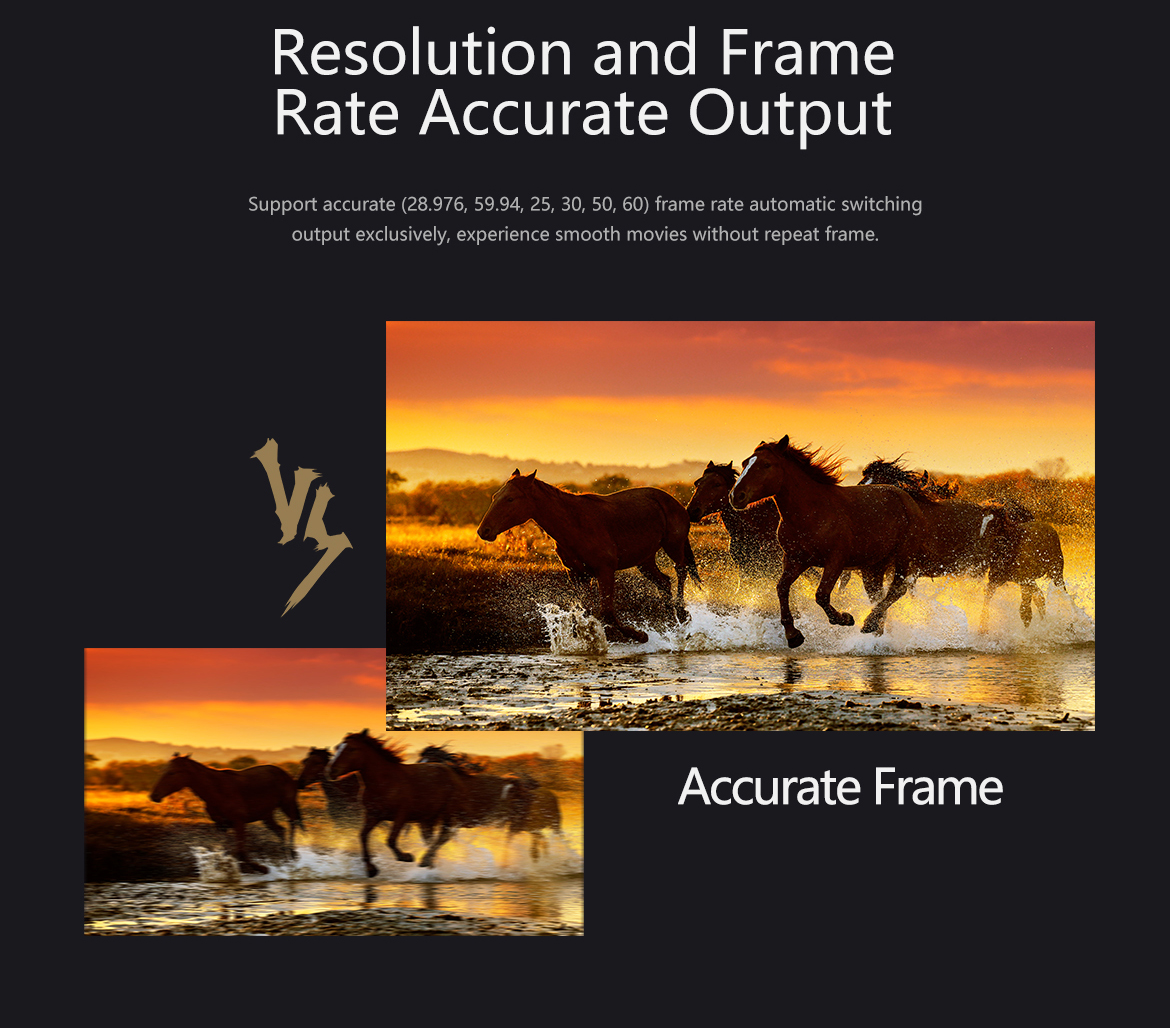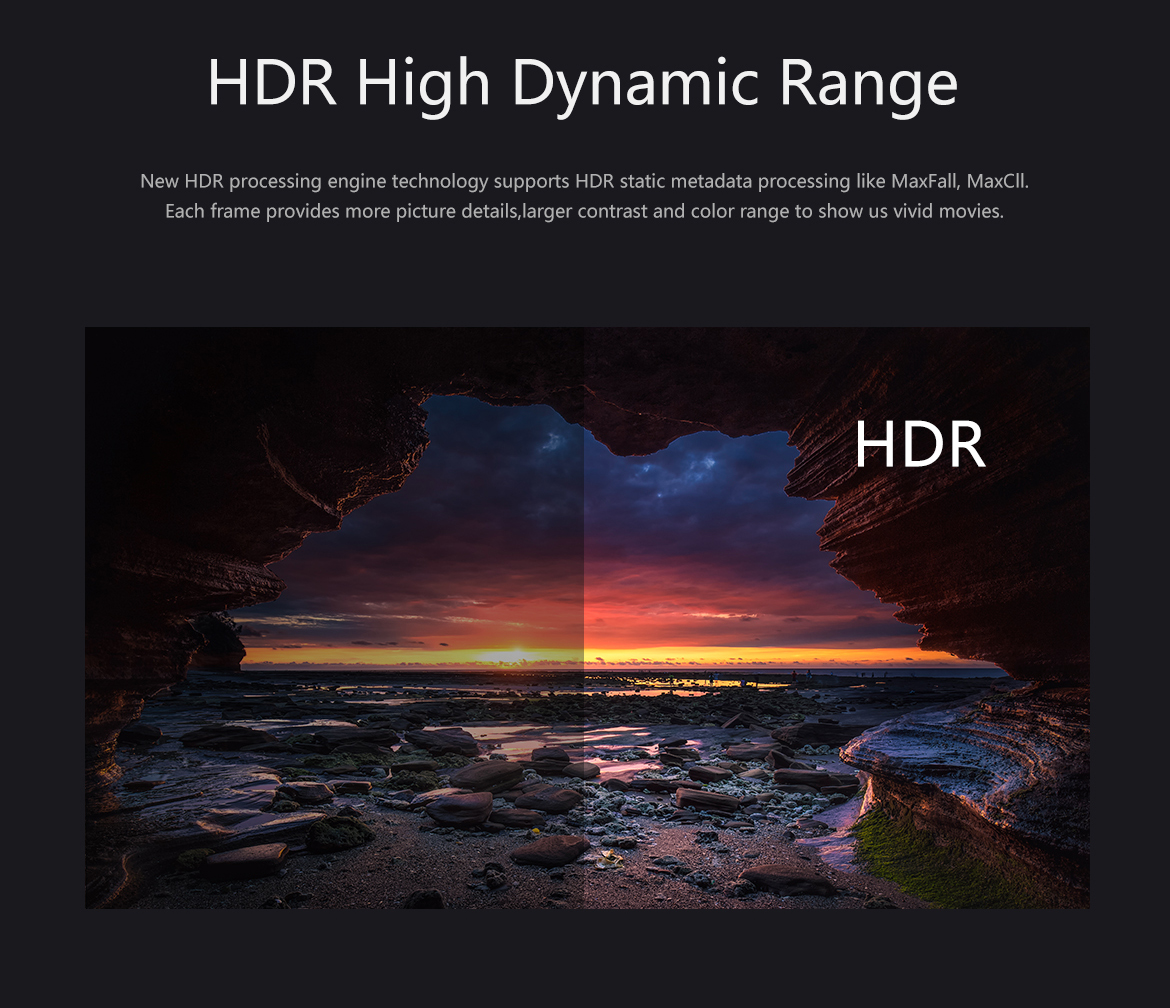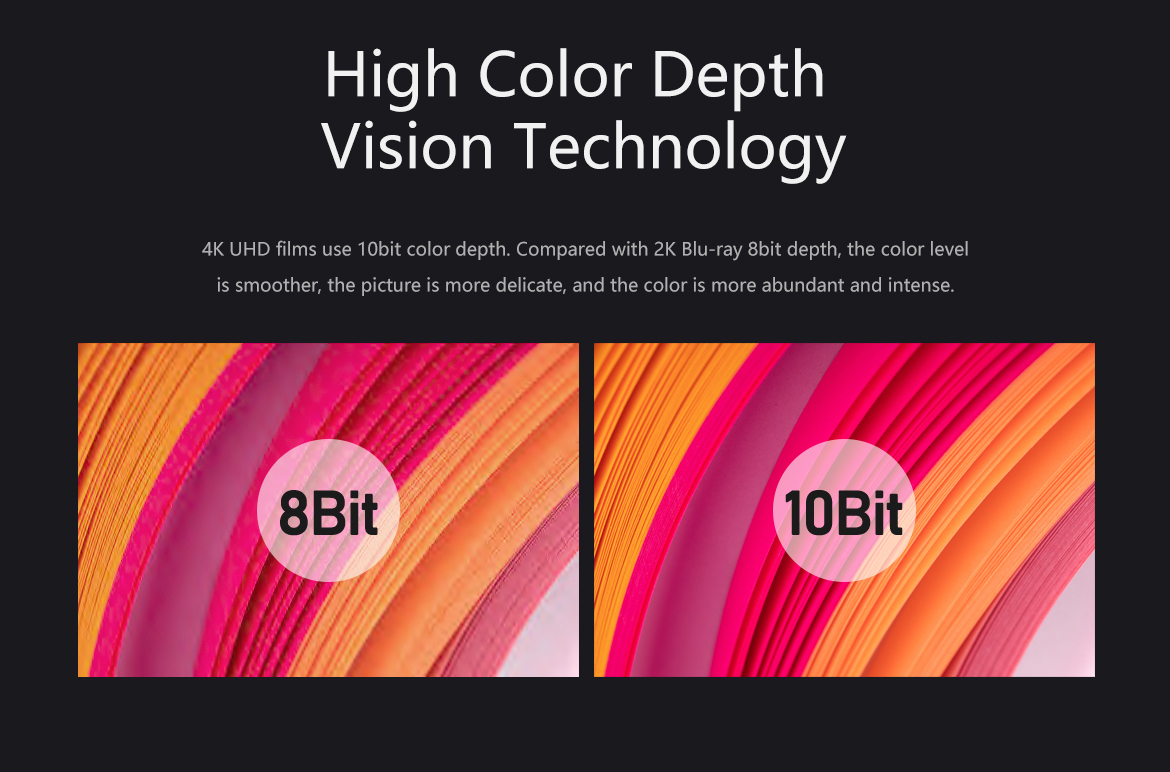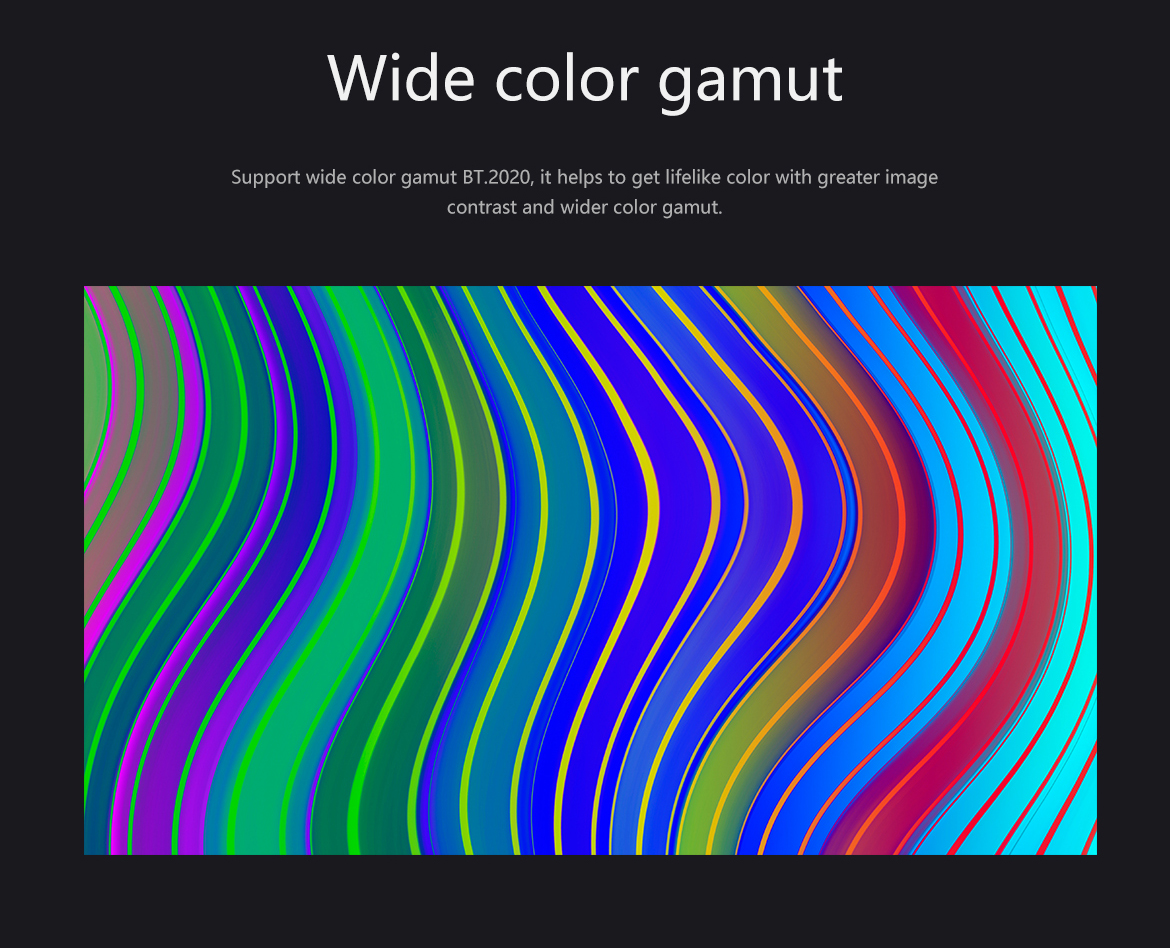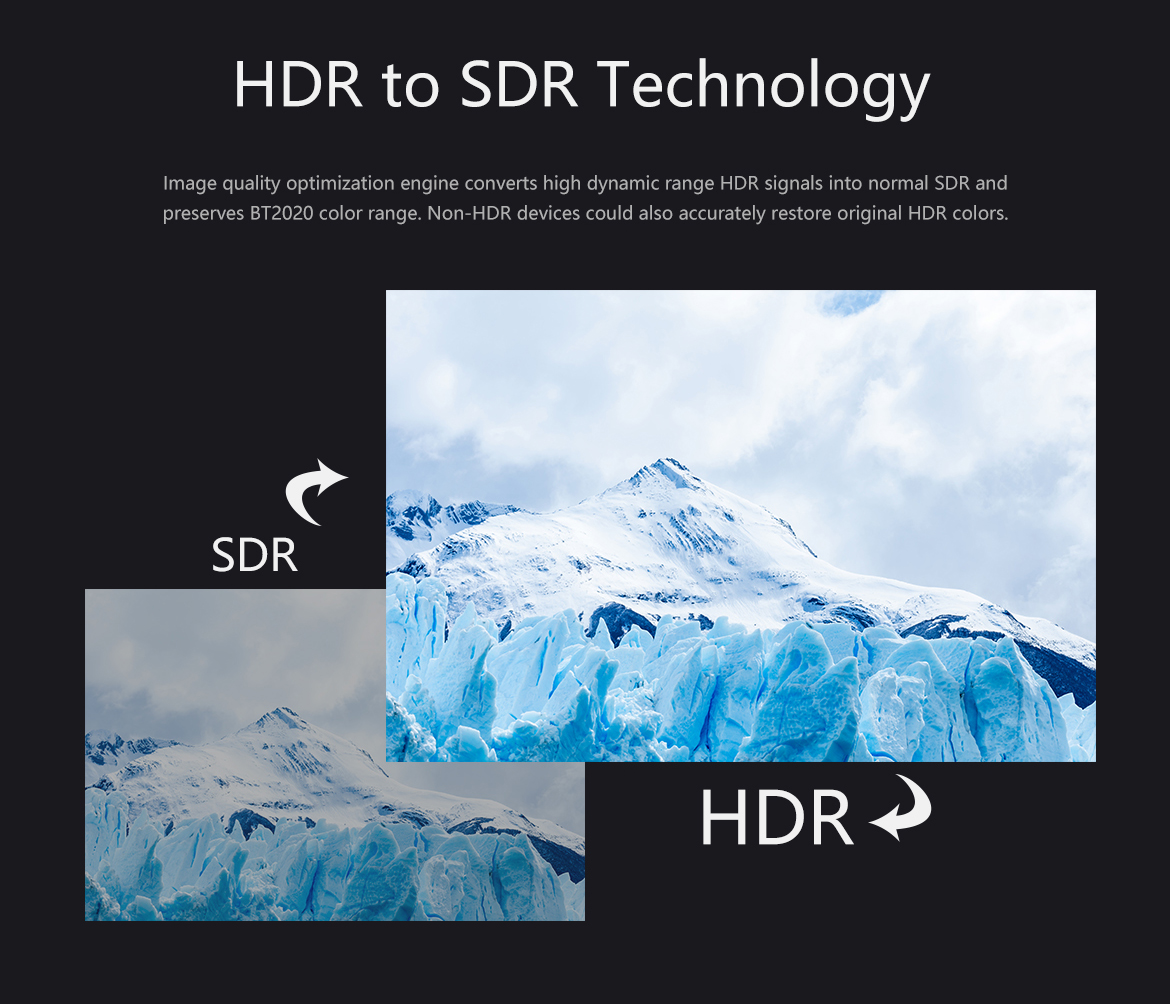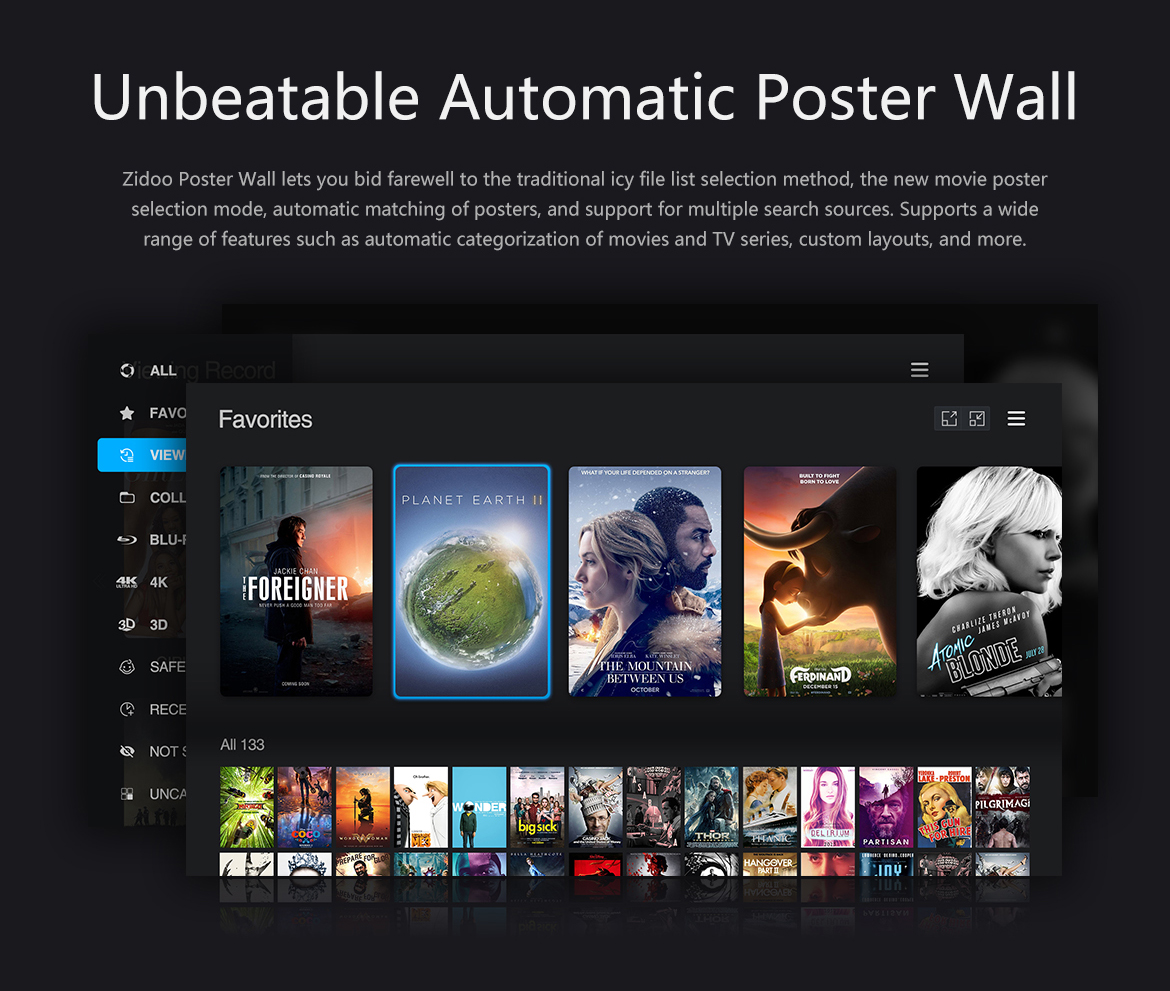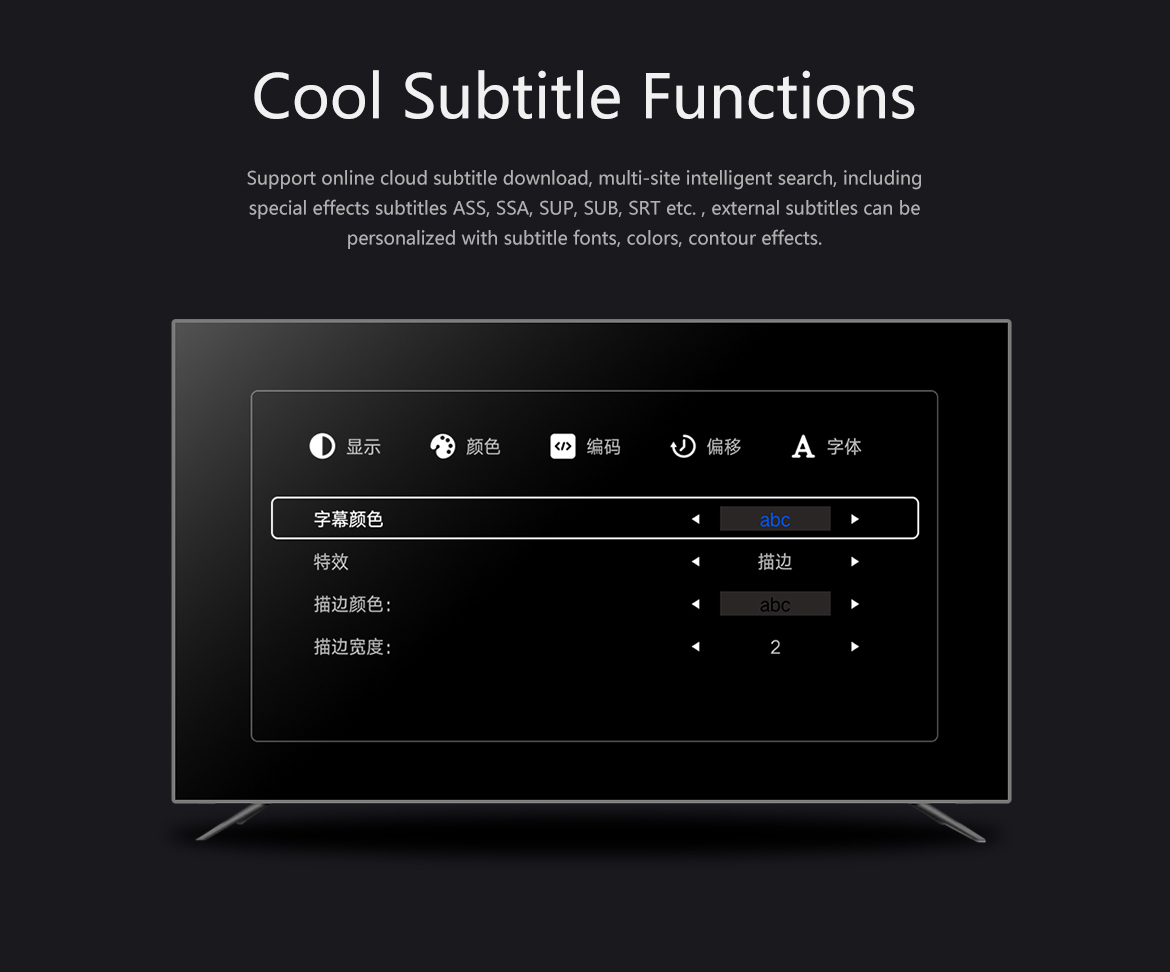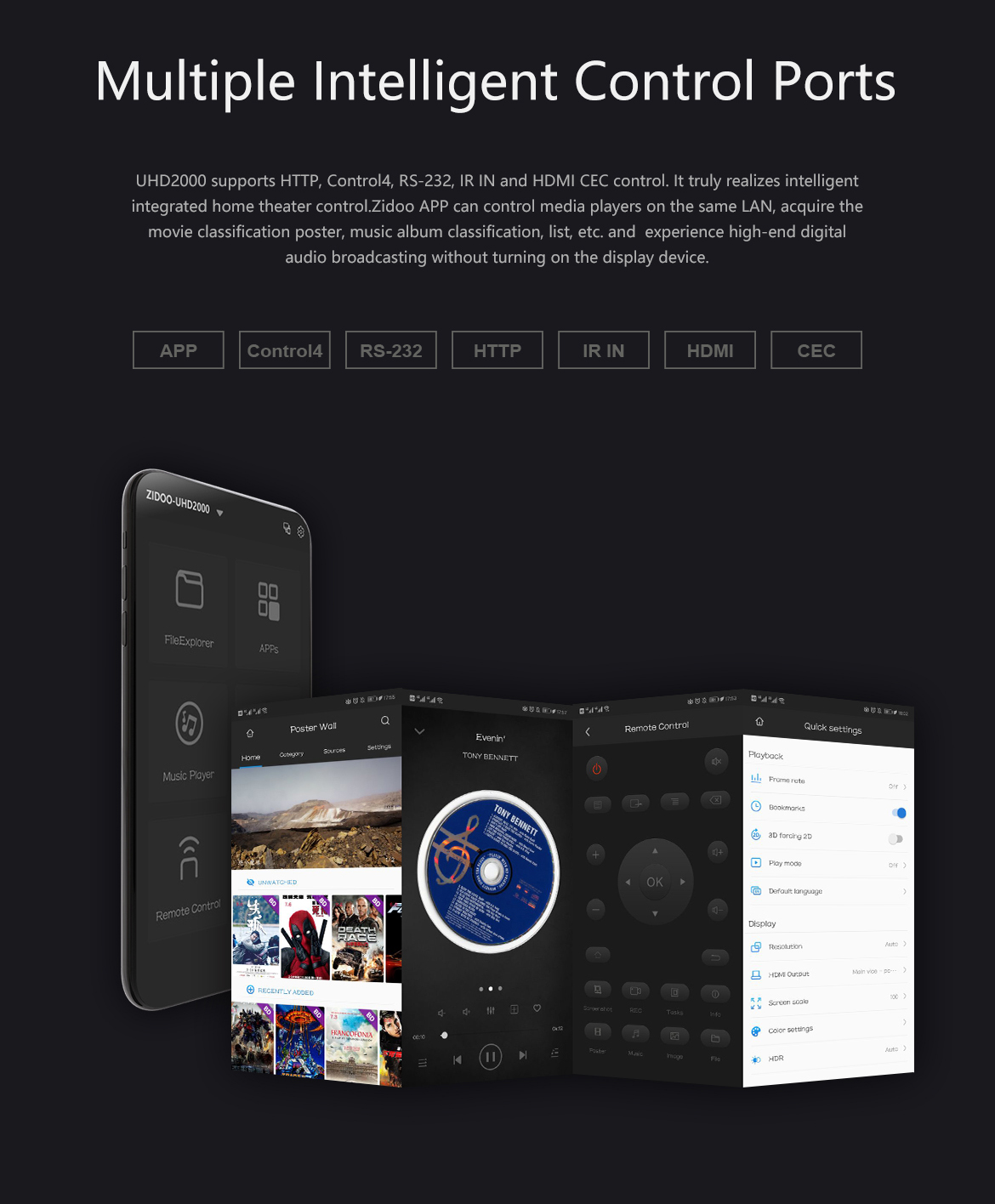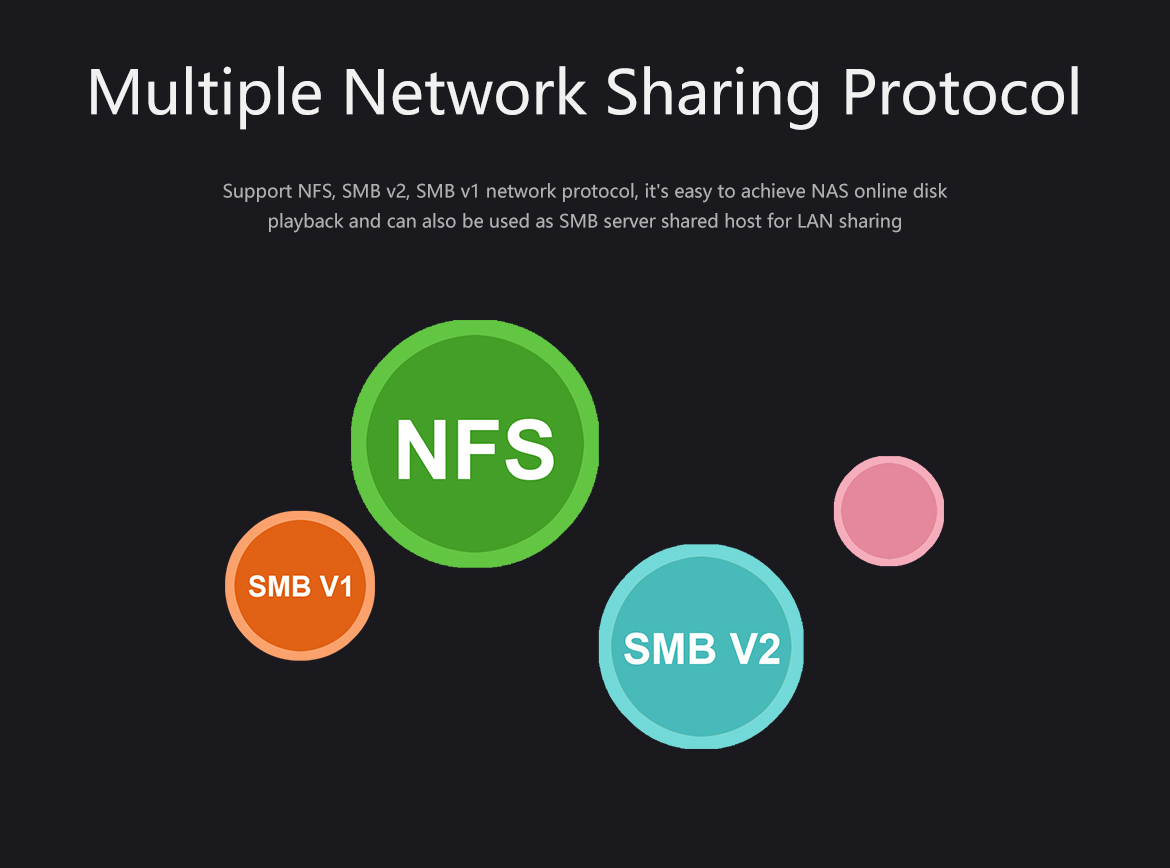 Спецификации
| | |
| --- | --- |
| Вид резолюция | 4K |
| Капацитет съхранение | 32 GB |
| Процесор | ARM |
| Брой ядра | 1 |
| Модел процесор | Quad Core |
| RAM памет | 4 GB |
| Тип слот за карта памет | HDD |
| Свързаност | Ethernet |
| Операционна система | Android |
| Поддържани аудио формати | FLAC WAV APE SACD |
| Поддържани видео формати | AVI H.265 FLV |
| Цвят | Черен |