Описание
Zidoo NEO X HIFI 4K
Zidoo е марка, която е посветена на проучването и имплементирането на нови технологии, с цел създаването на най-върховното аудио-визуално преживяване.
NEO X е плод на 4 годишна разработка, включваща над 1000 хардуерни и софтуерни подобрения.
Самите Zidoo споделят, че се затрудняват с това да дефинират с прости думи цялата функционалност на NEO X.
Индустрията все още не е срещала продукт от този калибър, а появата на NEO X води до изцяло нова епоха в света на аудио-видео плеърите.
NEO X е висококачествено интегрирано решение, което е способно да помогне на всеки аудиофил да свърже заедно компонентите на своята система.
NEO X поддържа 4K@60Hz UHD качество и Dolby Vision технология за високодинамичен обсег на картината. NEO X е изграден от най-добрите и бутикови материали, включва две тороидални захранвания, общопризнатият ES9038Pro DAC чип и изключително детайлна технология за декодиране на сигнала.
Вграденият интерфейс е гъвкав и лесен за ползване, а в системата са вградени най-добрите и мощни апликации за музика.
Exquisite and Solid Craftsmanship
Aluminum alloy chassis
Solid chassis with aluminum alloy CNC structure
Net weight about 10kg
Professional design
Shock-absorbing foot pads
Resonance suppressing stiffener structure
5-inch OLED Display Panel
5-inch OLED HD display with touch screen
Brightness adjustment and on/off settings
Delicate Appearance
Wire drawing and sandblasting process
Fancy and durable surface
ES 9038Pro Flagship DAC Chip
NEO X uses ES9038 PRO 32-bit HyperStream as the audio decoding chip, which is the flagship of ESS PRO and the current industry benchmark Dynamic Range 140dB. It helps to bring users with intoxicating audio experience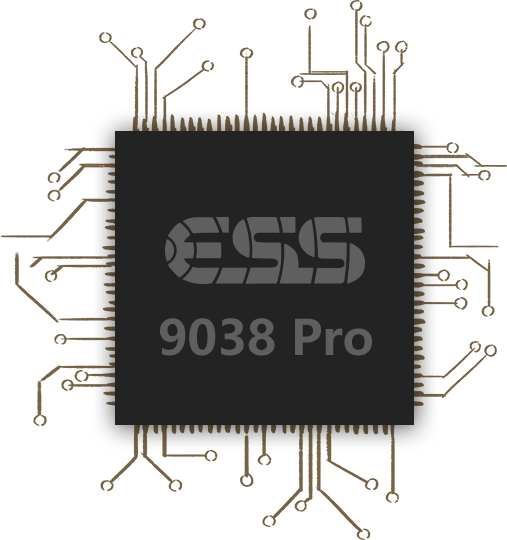 Toroidal Linear Power Supplies
NEO X is equipped with two independent large toroidal transformers. Dual linear power supplies are powered for the digital and analog circuits respectively, which efficiently improves the purity of the electricity for independent components. Compared with traditional laminated steel-core transformer, toroidal power supply provides strong power and excellent efficiency, significantly reduces external magnetic field interference and gets better audio and video quality
Monitor-level Audio Quality
In addition to ES9038 PRO DAC chip, NEO X has also added several Hi-end designs, such as full balanced multi-stage filter circuits, HiFi components processing and professional hardware calibration. Ultra-high SNR 118dB, crosstalk -128dB and ultra-low distortion greatly reduce background noise and bring purer tone
MQA Audio Decoding
NEO X supports MQA format with full-spec hardware decoding, and can obtain the highest decoding and output level
MQA (Master Quality Authenticated) MQA is an award-winning British technology that delivers the sound of the original master recording. The master MQA file is fully authenticated and is small enough to stream or download. NEO X adopts MQA technology to receive and decode MQA audio and provide master-level sound. Visit mqa.co.uk for more information.
XMOS Audio Interface and USB DAC
NEO X has equipped with XMOS chip and ES9038 PRO DAC chip
Great replacement of the traditional sound cards
USB DAC Input support decoding up to 768kHz/32bit PCM and DSD512
Qualcomm CSR8675 Lossless Bluetooth Input
NEO X can connect with cell phone easily by Bluetooth and enjoy music conveniently
Qualcomm's flagship BT chip CSR8675 module supports lossless audio compression
SBC/AAC/aptX/aptX LL/aptX HD/LDAC are well supported
Even if audio is transmitted via Bluetooth, CD-level audio quality can be obtained
High-performance Headphone Amplifier
NEO X has designed a monitor-level headphone amplifier output module, which supports 4.4 balanced and 6.35 single-ended headphone drivers. NEO X is comparable to desktop headphone power amplifiers with linear amp circuit balanced design, multi-stage operational amplifier, selected resistance and strict calibration. Powerful thrust can drive headphones, the adjustment of two gain modes will match different kinds of headphones
Full Balanced Preamp Output
NEO X adopts a fully balanced design for internal analog audio signal processing
All signals from DAC to Analog output ports are all transmitted in a balanced mode
Better noise immunity and enhanced audio quality
High-precision Femtosecond Dual Audio Clock
NEO X audio decoding circuit adopts two American ACCUSILICON high-precision femtosecond active crystal oscillators (45.1584MHz and 49.152MHz), which corresponds to 44.1KHz and 48KHz multiplier sampling, effectively reduces jitter and ensures accuracy of audio decoding
Selected Costly HiFi Components
In order to achieve the desired HiFi sound quality with lower distortion
NEO X adopts split immersion gold circuit design and selected costly components
Like Germany Wima, Japan Elna filter capacitors, high-quality Omron relays, etc
Every detail is made with great effort to improve the audio quality
Easy Connection with Different Input Source
Multiple digital input ports including Coaxial, AES/EBU, and USB DAC Input
Can be used with traditional CD players, PCs, digital decoders, etc
Comparable to professional recording studio monitor-level sound quality
Different signals can be switched easily to meet diverse source devices
Master Tape Music Playback and Decoding
As a music digital decoder, NEO X supports super high sampling master tape music
Support CD-quality lossless formats like FLAC, WAV, APE, DTS, etc
Support advanced master tape audio formats DSD512(SACD ISO/DFF/DSF/DSD), MQA
Support CD playback and CD ripping (external CD-ROM should be connected)
Professional Decoder and Powerful Music App
The digital audio decoder system supports decoding and playback of almost all formats
Also supports adding musics across devices to music player for efficient management
Matching and generating music library databases automatically
Enjoy music collection, management and playback in a easy way
Multiple Online Music Streaming
NEO X also supports online music streaming. Music can be pushed to NEO X from mobile devices in same LAN by AirPlay, Spotify and DLNA. Enjoy your favorite music by making full use of high-quality audio decoding
Filtering Modes and Personalized EQ Selection
Provides a variety of different digital filtering modes to meet different needs
Such as, 7 types of PCM filters and 4 types of DSD high-pass filters
Personalized EQ adjustments are supported to meet the needs of different listening styles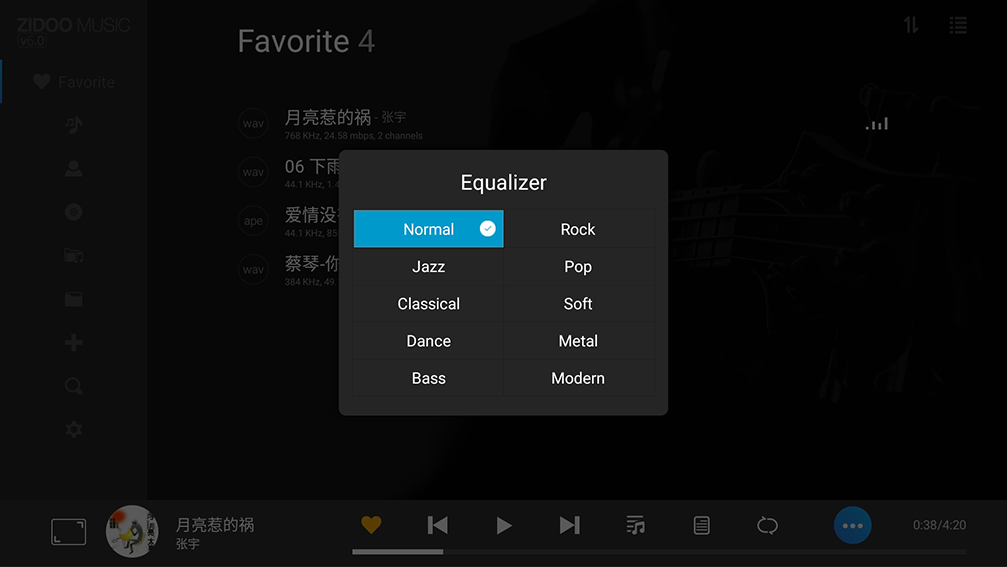 Powerful Realtek Chipset
NEO X is equipped with the most powerful and high-performance processor Realtek RTD1619DR hexa-core 64-bit A55, which is 50% better than last generation in performance. Larger bus processor capacity, more efficient response speed and calculation ensure excellent audio and video playback
Exclusive Audio-visual System
Zidoo has been deeply engaged in the research and development of audio-visual equipment systems for several years. It takes 4 years to build up a powerful system for NEO X, which has concise UI, smooth interaction, good system compatibility and stability. Masses of applications can be installed
Large-capacity Hard Drive Expansion
Internal 3.5-inch hard drive bay can be connected with hard drive up to 16TB
Besides, several high-speed USB ports extend the storage
5-inch OLED Screen Display
5-inch OLED touch display has a tailored playback interface
Efficient way to access General settings, Music app, current music playback info, etc
Dynamic spectrum and UV diagram screensaver are optional
And several control knobs available for easy operation
4K HDR Resolution Output
NEO X adopts advanced image decoding and processing technology
Support HEVC/H.265 encoded 4K HDR image decoding, 3840 x 2160 60Hz UHD image quality
Support HDR and BT.2020 wide color range, clear and sharp images
Live and full colors, better sense of space and stereoscopy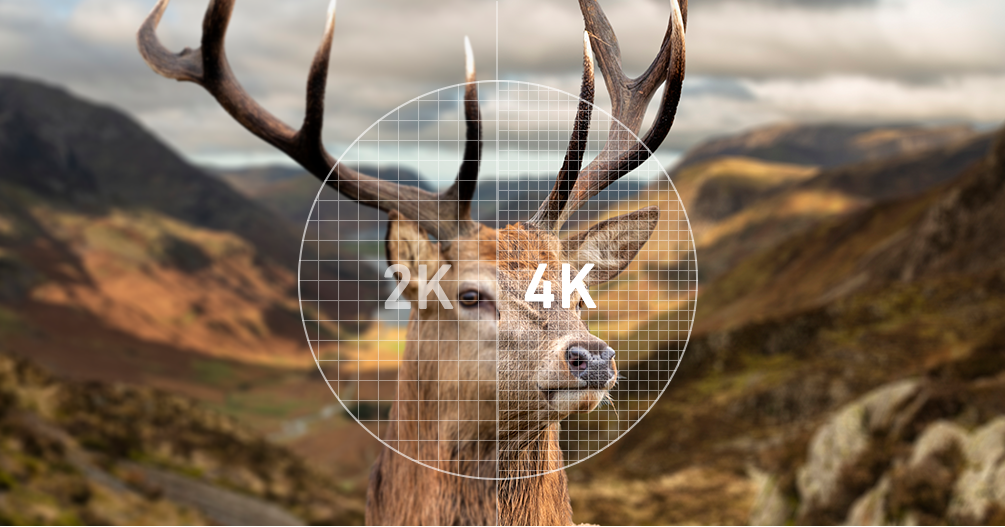 Advanced Dolby Vision Technology
Advanced Dolby Vision dynamic metadata processing technology is supported, which provides brightness and color information output for each scene frame by frame, with greater dynamic range and contrast. Even in weak light and backlight environments, it can also display gorgeous visual effect. Meanwhile, 12Bit (about 68 billion) output is also supported with more balanced color performance, natural dynamic transition and abundant color expression
Dolby Vision VS10 Engine
In addition to supporting native Dolby Vision decoding and output, NEO X is also equipped with Dolby VS10 commercial image processing engine. It brings excellent experience for any format (Dolby Vision, HDR,HLG,SDR etc.) and display device
Higher Level HDR10+
NEO X takes the lead in adding HDR10+ technology, which can display peak brightness up to 4000 nits and process metadata accurately for each frame. Namely, colors and brightness levels are obtained frame by frame and scene by scene, images could be displayed in details with wide dynamic contrast and richer colors
HDR10+ brightness range:0.005nits – 4000nits
Accurate Frame Rate Switching
NEO X supports switching original resolution and frame rate automatically and accurately (23.976,59.94,25,30,50 and 60). The new automatic switching algorithm allows completing frame rate switching in advance to ensure smooth and integral film playback
Network Sharing Protocol
NEO X supports Gigabit network transmission, it can access NAS server in LAN by NFS, SMB v1/v2/v3, UPnP network protocols. What's more, SMB sharing function can share file from hard drive connected with NEO X to other devices
Cool Poster Wall
NEO X comes with new movie posters management system with concise UI
Personalized categories, brand new visual experience, easy movie searching and management
Convenient and efficient way of mass movies collection and management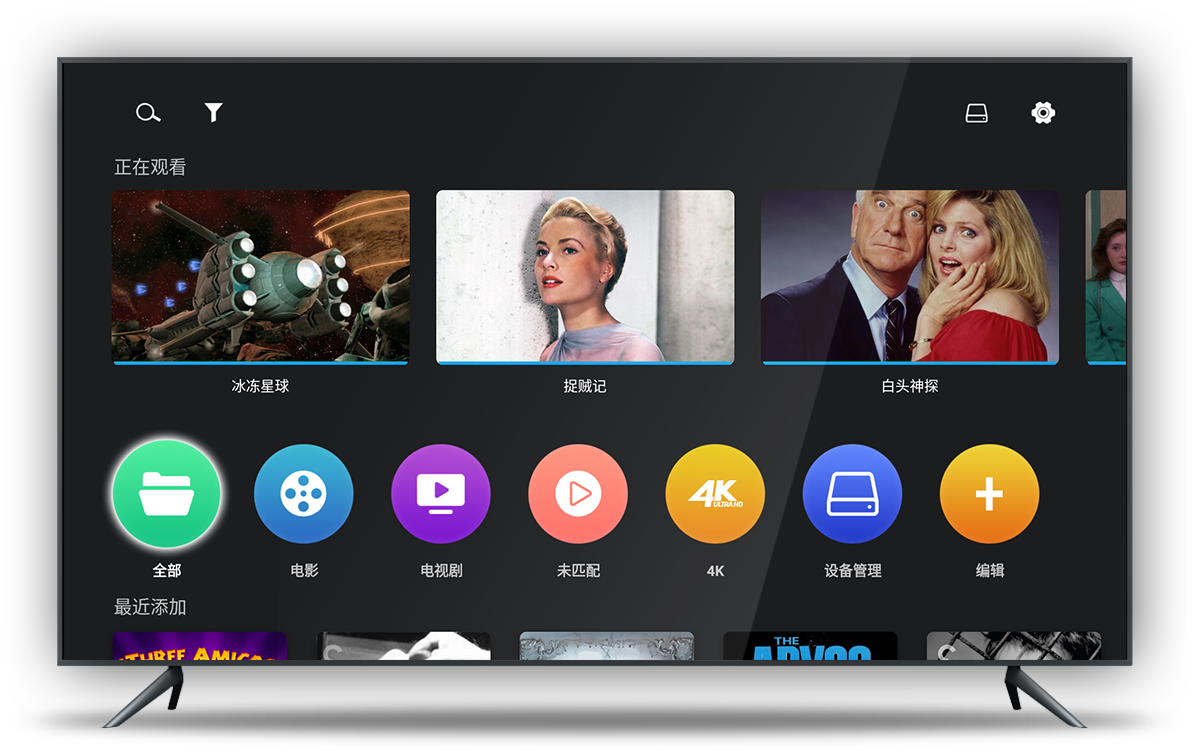 Smooth Blu-ray Seamless Branching Playback
NEO X supports wide range video formats and seamless Blu-ray branching playback. BD and UHD Blu-ray menus are played just like enjoying movies in a cinema
Surround Audio Formats
NEO X not only supports analog output
But also supports digital source output of Dolby and DTS advanced surround audio
Enjoy yourself with immersive multi-channel surround movie sound effects
Zidoo Controller APP
Zidoo Controller APP can be used to control NEO X remotely after installing it on IOS/Android cell phones and tablets. Music from media resources like NAS, hard drive can be browsed and played easily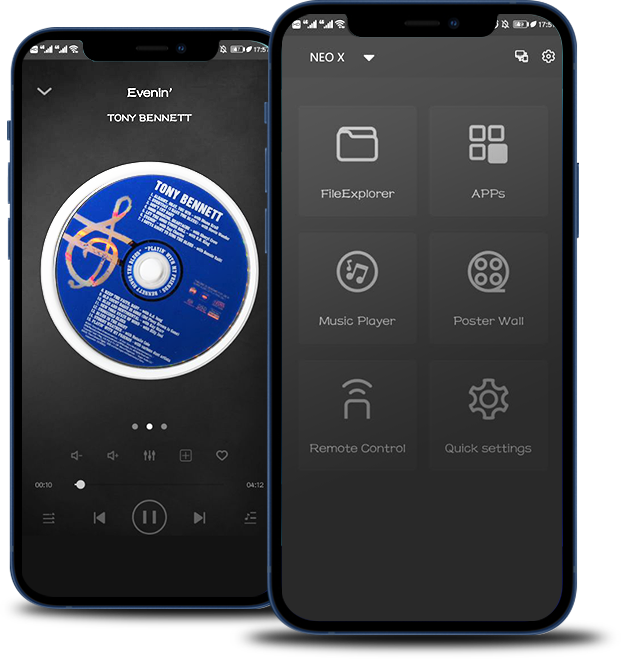 Smart Home Integration
Smart control ports IR IN, RS232, HDMI CEC, HTTP(standard WOL) can be used to integrated with mainstream smart control system. And Trigger control can be used for turning on/off the whole audio system easily by one key